Arnicare is a homeopathic medicine used for bruising and swelling. This product greatly reduces swelling and bruising that may occur with certain cosmetic treatments. Arnicare can also be used for muscle pain; swelling and bruising caused by everyday activity.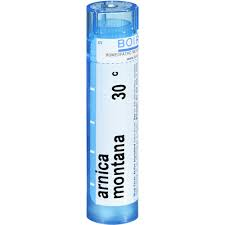 FREQUENTLY ASKED QUESTIONS
Q. Is this all natural?
A. Yes, Arnicare's active ingredient is made from the arnica flower, which is 100% natural.