Flawless skin is the dream of every woman. glo minerals makes this possible. glo minerals skin-nuturing formulations provide unsurpassed coverage, broad spectrum UV protection and help combat free radical damage. glo minerals offers innovative new products in combination with a color palette rich with the hottest hues and timeless color classics. These fabulous products are used by some of the world's most beautiful people and are recommended by the most highly regarded dermatologists and plastic surgeons.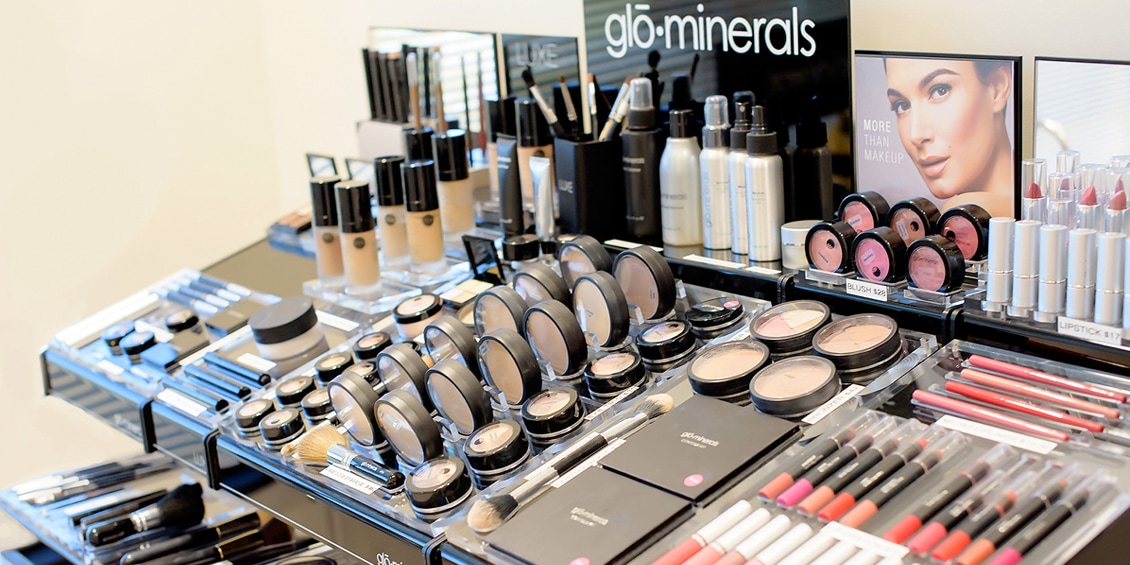 FREQUENTLY ASKED QUESTIONS
Q. I have dry skin. Can I still use the pressed base?
A. Yes. Talc is what causes dryness in most press powders. glo minerals does not contain talc. Therefore, it is ideal for all skin types.
Q. I like a lot of coverage. Will glo give me the coverage I desire?
A. Yes. The glo pressed base can give you a sheer coverage to full coverage. You can layer the pressed base for a fuller coverage. We also offer liquid foundation that works well with the pressed base to offer even better coverage.
Q. Will the glo minerals break me out?
A. No. glo minerals actually has anti-inflammatory qualities to help with the appearance of breakouts. glo minerals is non-comedogenic so it contains nothing to cause breakouts.
Q. Will my make up look fresh all day long?
A. glo minerals actually looks better on the skin the longer you wear it throughout the day. glo minerals also recommends their blotting papers to reduce shine and keep makeup in place.