Made of 100% Medical Grade Silicone, our reusable SilcSkin Décolleté pads help to reduce the appearance of chest wrinkles and improves skin tone. Silicone works by drawing the skin's moisture to the surface and increases blood flow, to help correct and improve collagen structure.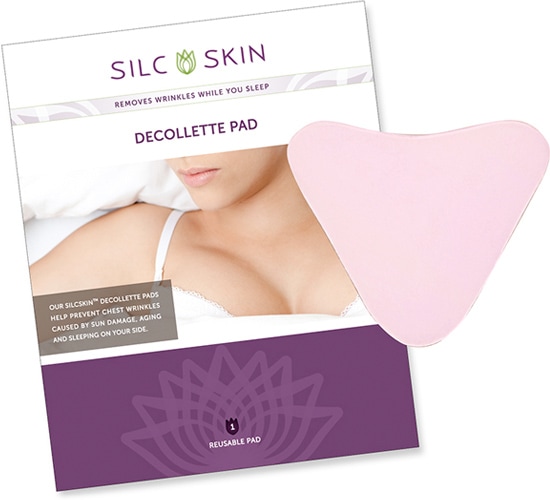 FREQUENTLY ASKED QUESTIONS
Q. How do they work?
A. Applying the SilcSkin décolleté pad every night will reduce the appearance of fine lines and wrinkles in this area. The pads will also prevent further damage from developing.
Q. Is it permanent?
A. No, but if you apply the pads nightly, further damage can be prevented.