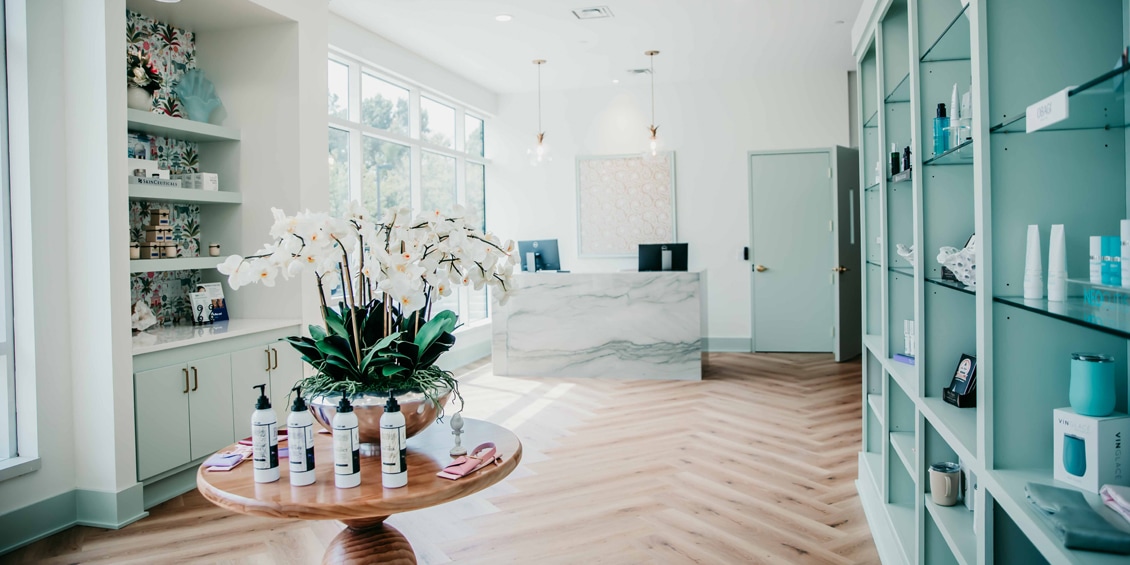 WHAT TO EXPECT FROM YOUR FIRST VISIT
Upon arrival, our attentive staff will welcome you with refreshments. Enjoy a hot cup of coffee or cold bottled water while you browse our product selection and wait for your scheduled appointment time.
You will fill out your medical history and patient information so we can customize your treatments accordingly.
Please let us know if there are any changes in your medical condition or contact information since your last visit.
Once you meet your highly-trained provider, he or she may have additional questions regarding your concerns and expectations.
If you are visiting for a spa treatment, you will be provided with a luxurious robe to wear during your visit.
After your appointment, you will receive post-treatment instructions on what to do after your visit.
Please ask our staff any additional questions. We want you to take away the most information and knowledge after your visit to follow through with your skin care goals.
PLEASE ARRIVE EARLY IF YOU ARE NEW TO SKIN SECRETS
New patients need to arrive 15 minutes prior to their scheduled appointment to complete paperwork.
If a patient's paperwork is not completed in a timely fashion upon arrival, we may need to accommodate other patients who arrive on time.
LATE ARRIVAL OR CANCELLATION
Our doctors, medical assistants and staff aim to make your visit a pleasurable one. In our efforts to make your visit more comfortable and to minimize your wait time, our office has implemented a late arrival policy.
If a patient is more than 15 minutes late for an appointment, the appointment may need to be rescheduled.
No shows and cancellations made the day before or day of the scheduled appointment are subject to a fee of $100 for physician appointments and the full price of the scheduled service for esthetician appointments.
The doctors and staff at Skin Secrets truly appreciate your compliance and understanding with this policy so that we can continue to provide excellent medical care as well as excellent customer service.
Thank you,
Management