OVERVIEW
Microdermabrasion is a light, non-surgical procedure that physically exfoliates the outermost layer of dead skin cells from your epidermis. It helps with tone, texture, fine lines, wrinkles, acne and acne scarring. The treatment will leave your skin instantly smoother. By gently exfoliating the epidermis, microdermabrasion will increase cellular turnover, along with improving the appearance of sun damage. This treatment is recommended monthly to keep collagen stimulated and maintain a youthful glow.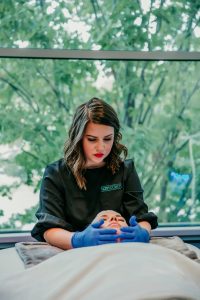 MICRODERMABRASION DELUXE
In addition to microdermabrasion, this treatment includes our essential oils to relax the mind and body. This added pampering is the perfect gift for that special person looking for a relaxing treatment.