SkinMedica products are some of the most renowned skincare products. These products are formulated to help enhance and rejuvenate skin. SkinMedica products contain recovery compounds such as TNS, which is an essential ingredient in rebuilding the skin's lost collagen. These products have been featured in Elle, INSTYLE, Self, People, Web MD, The View and The Today Show.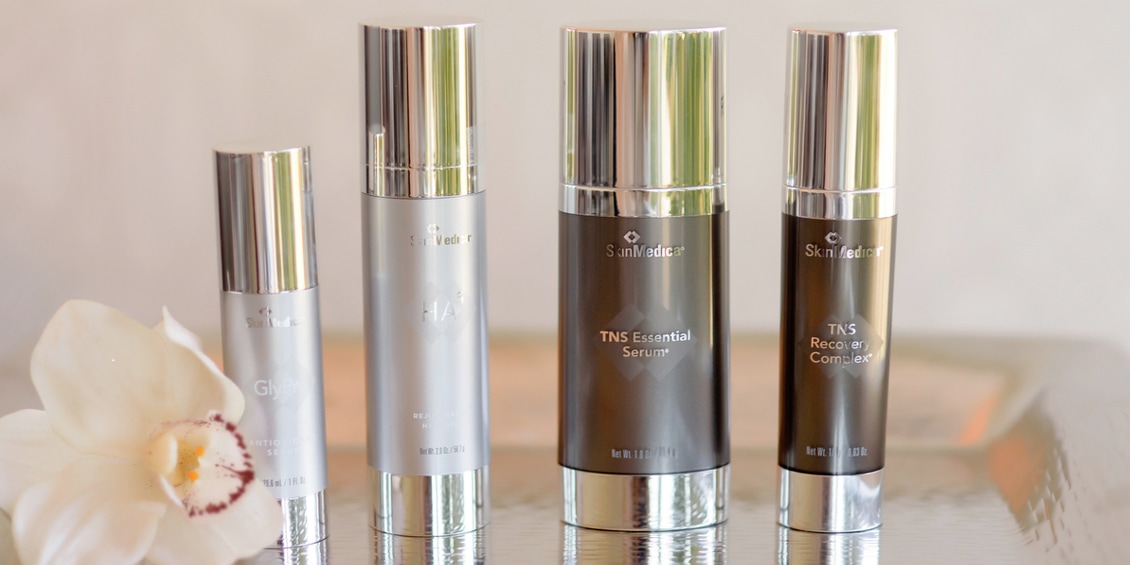 FREQUENTLY ASKED QUESTIONS
Q. What is TNS?
A. TNS is a naturally occurring ingredient that is a mixture of matrix proteins, antioxidants, and cytokines. This ingredient has been clinically proven to reduce the appearance of fine lines and wrinkles and improve the tone and texture of the skin.
Q. What is the difference in TNS Essential Serum and TNS Recovery Complex?
A. The TNS Recovery Complex contains a balanced mixture of growth factors, cytokines, antioxidants and matrix proteins. These ingredients will help collagen rebuild while smoothing fine lines and wrinkles on the surface.
TNS Essential Serum contains the same ingredient in TNS Recovery Complex and an added antioxidant. The antioxidant aids in preventing further damage to the skin from anti-aging to sun protection.
Q. Why does TNS have an unusual scent?
A. The concentration of protein in the product is very high (93.6%). This high concentration has a distinct medicinal odor.
Q. What is Lytera?
A. Lytera is a non-hydroquinone product used for minimizing skin discoloration and dark spots. Hydroquinone users are recommended to take breaks in the use, this product is great to use during the break from a hydroquinone product to keep pigmentation under control.